How much does it cost to develop a Website in 2023
How much does it cost to develop a website?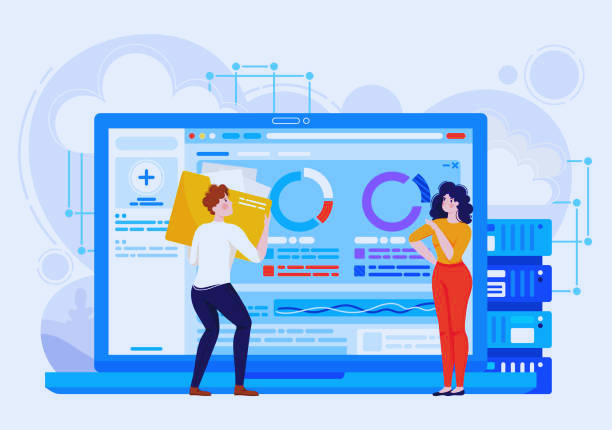 Right from the beginning of the 21st century, there have been tremendous advancements in the IT industry, attracting everyone to the world of the internet. What no one had ever imagined—doing business on the internet—has become essential in the current times. In fact, today, being present on the internet is one of the best ways to grow a business.
While there can be many ways to maintain an active presence on digital platforms, the best one is to have a website for one's business. But remember, developing a website does not mean getting things done for the sake of it. Also, it does not come for free; there is a cost that you will have to bear.
Website development cost ranges from as low as $200 to no upper limit. A simple website will cost less, whereas a complex one with an advanced user interface and the latest features is bound to cost more. The actual cost one incurs depends upon the kind of website one want to build for themselves.
Reasons Behind the Difficulty in Estimating the Website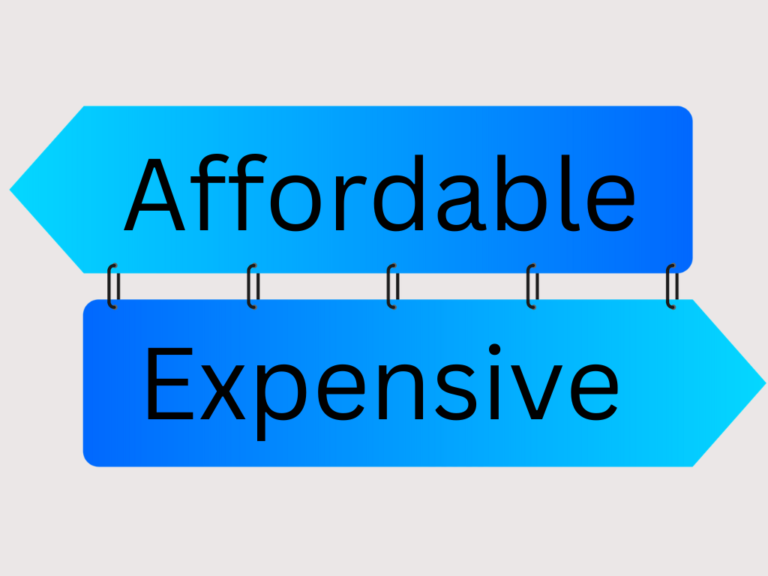 Let's comprehend the same with the help of an example:
Imagine two families planning a vacation to the same destination. Despite the same destination, the expenditure on this vacation will be starkly different. This factor will vary due to several considerations, such as traveling mode, hotels, restaurants, and local transit, among others. So, if someone asks about the estimated expenditure on this trip, it will be difficult to determine precise costs.
Similarly, estimating the cost of website development is difficult because of various factors and differences in what is expected from the website. For instance, if you wish to sell products online, you will need an e-Commerce website. However, if you just wish to display your portfolio, a static website would fulfill the requirements.
Why has web development cost increased?
Normally, when the demand for a product or service increases, its price tends to fall. But when the demand increases and the supply is limited, prices tend to go up. Something similar is the situation with website development. Every business, big or small, wants to have an attractive website to convert as many leads as possible. Although there are plenty of website developers in the market, the best of them cost a lot.
Earlier, the lack of knowledge and the importance of a fully-functional website kept this platform out of sight of many business people.  Now that the paradigm has shifted, prices have increased.
Another reason behind this could be technological advancements. Developers have come up with evolved and better ways to build a website. New features and tools have come into place, thus making both the cost as well as user experience higher than ever.
What determines the cost of website development?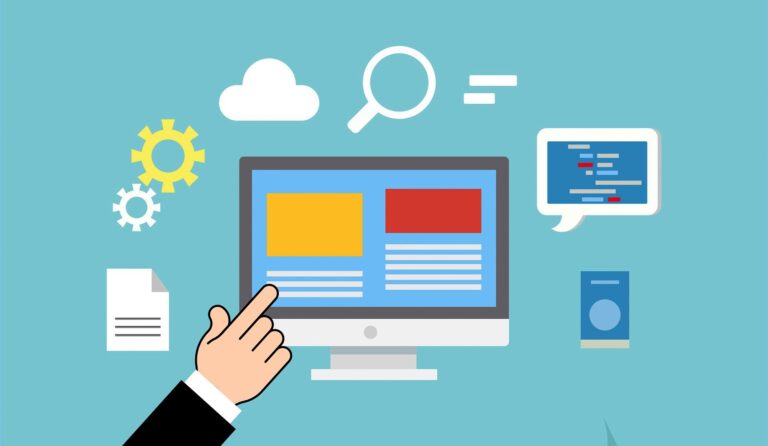 The purpose for which the website is being developed, the target audience, and the anticipated results are some of the general factors that influence the cost of a website. These factors determine the functioning, tools, and components as well.
Apart from this, the following factors affect the cost of development: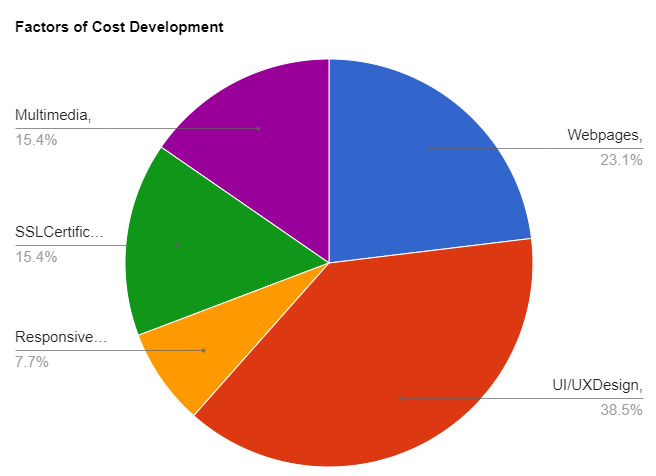 Web Pages – The more web pages a website has, the more expensive it is to develop. For example, if you wish to simply display your portfolio on a platform, your requirements may suffice in 4-6 pages. On the contrary, if you want an e-Commerce website, it can easily have 20+ web pages; so it will cost more.
UI/UX Design – This refers to the user interface and user experience. If you want these aspects to be smoother and advanced in functionalities, you will need experts by your side, thus making development costlier and vice-versa.
Responsiveness of the Website – Responsiveness refers to the ability of the site to stay accessible on varying devices and screen sizes without causing any issues, be it mobile phones, tablets, computers, or laptops. For the website to be adequately responsive, additional costs are to be incurred.
SSL Certificate – This is something that everybody needs. This certificate ensures that the website is safe. Every year, this SSL certificate needs to be renewed, thus, bringing more expenses.
Multimedia – 

Having vivid pictures, animations, etc., on the website makes it way more attractive. But this comes with an extra expenditure.

Domain –

This is another inevitable cost. Getting a domain name is a prerequisite for developing a website.

Hosting–

Developing a website is not enough; making it accessible on the internet is also required. This is done through hosting and comes at either monthly or yearly expenditure.
Cost Of Website Development By Type And Purpose
As mentioned above, the cost of website development depends on various factors. These are determined by the type and the purpose for which the website is being developed. Broadly, websites can be categorised as follows based on their types and purposes:
Personal Website – The simplest website is a personal website. This might be used by a person who posts blogs on their website. There is no need for complex tools, a large number of web pages, etc. Therefore, this is the least expensive that starts from $500.
Business Website – This kind of website is most suitable for small businesses. There are few web pages, generally 1 to 5. These include an introduction to the business, products, and services offered, contact detail, and basic customer support like FAQs or customer care numbers. This is also relatively simpler than many other web pages. The cost of this website starts from USD $500 but there is no upper limit.
Corporate Website

–

This kind of website is generally a fit for large companies. There are several web pages defining the company's history, goals, values, performance, investors, products, and services offered, and even customer reviews. Every detail about the company, be it small or big, can be found on this type of website. Developing a corporate website comes in the higher bracket of expenditure. It can start somewhere around $1500 and go up to $50,000 and even more depending upon the needs.
e-Commerce Website

–

This is one of the most extensive websites that features plenty of web pages, as the products are sold across diverse categories. Amazon is one of the most significant examples of an e-Commerce site. The minimum cost for an e-Commerce website can be $2000 to $100,000.
SaaS Website – SaaS stands for Software as a Service, and such a website provides software services. This business does not have any offline customer operations, and everything is provided over the internet. Given the complexity of design and focus on each element, as this is the actual place of business, building a SaaS website is also expensive and varies considerably.
Community-Building Website – In simple terms, these are just like social media platforms. Facebook and Instagram websites are examples of community-building websites. They have extensive features, and high technology and tools are used to develop them. This can be considered the most expensive website type. Expenses can easily go up to as high as $50,000 and more.
Website Development Cost Using A Website Builder:
A website builder is a tool used to develop a website. Many website builders have free plans too, but their features are limited. Depending upon the needs of a website, you can choose the most suitable website builder. Some of the best website builders are Shopify, GoDaddy, WordPress, Wix, etc.
Cost Involved in Using a Website Builder: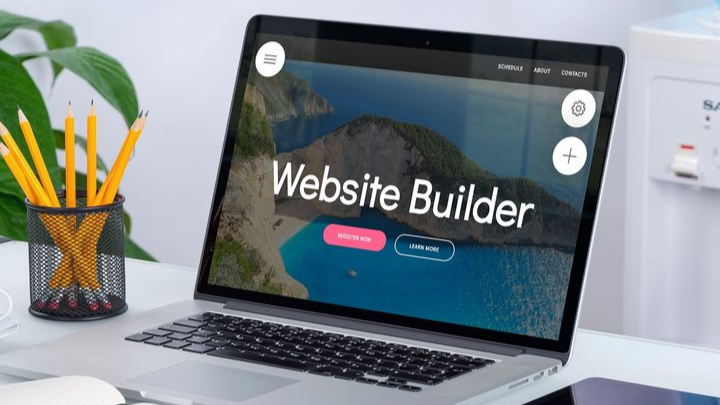 Domain – Domain is the unique name of the website. This is an incidental cost and cannot be avoided. Getting a domain can cost somewhere between $10 to $20 or above.

Apps

 – Another thing to consider is the app platform where you're getting the website developed. Is it a WordPress website? Is it a Magento website or an HTML website? Based on this, you will have to incur the cost.

Other

 – Once you have decided to develop a website, you will have to bear maintenance costs that could be monthly or annually. These include certificate renewals, content management, marketing, etc. These costs also vary depending on the level of specialization demanded. They can be as low as $100 to as high as USD $15000 yearly.
Our recommendation – Sure, you can find a gamut of website developers out there, but having somebody who is professional and experienced enough in this field would be highly recommended. Thus, Digimonk Solutions is an affordable website builder with a history of good customer experience.
Summary – Once you have decided to develop a website, you will have to bear maintenance costs that could be monthly or annually. These include certificate renewals, content management, marketing, etc. These costs also vary depending on the level of specialization demanded. They can be as low as $100 to as high as USD $15000 yearly.
Website Development Cost Using WordPress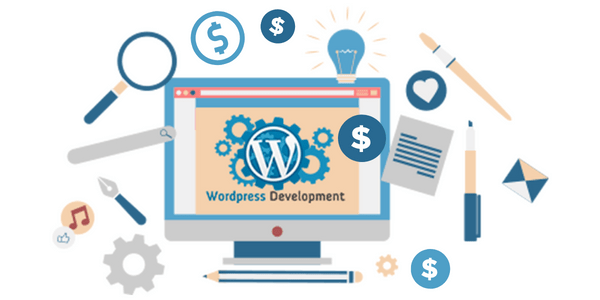 WordPress is a content management system that is used to build and host websites. It enables easy customization and personalization.  This can be used by anyone who has some basic knowledge about the software. The need for professionals is not compulsory.
Cost Involved in WordPress Website Development:

Domain:

WordPress offers a variety of plans across various providers with different pricing, like personal, premium, business, and e-Commerce. The prices vary from $20 to $200 per year. Some providers even give a free domain name for the initial year.

 

Hosting:

The hosting price for  WordPress is also similar. Various platforms give several discounts, but the range remains between $20 to $200 and even more per year.

Best Hosting for WordPress:

When it comes to choosing a reliable, dependable hosting provider for WordPress, you surely have a lot of choices in hand. However, out of the options available out there, the most considerable ones are Bluehost, Hostinger, WPEngine, Kinsta, HostGator, and more.

Type of Hosting for WordPress:

There are broadly five types of hosting for WordPress. This includes shared hosting, VPS hosting, dedicated server hosting, managed WordPress hosting, and cloud hosting. You can select one as per your needs and requirements.

Security:

Most WordPress plans provide free unlimited SSL protection. However, Cloudflare Protected Nameservers and other security services might vary with the level of expenditure.

Themes:

Premium themes are available at costs starting from $35 and can go as high as $350. On the other hand, basic themes are available at lower rates.

Plugins:

WordPress provides access to more than 50,000 plugins that can cost anywhere between $100 to $2000.
Our recommendation: Digimonk Solutions has been an excellent WordPress service provider. Be it the price, performance, customer relations, or effective results, they have always proved to be good.
Summary: WordPress has been an old player in the market. It is reliable and can even be accessed without any professional help. But, if you're a newcomer to this domain, you will definitely require professional assistance. And, to help you with just that, professionals at Digimonk Solutions always have your back.
Website Development Agency Cost
If a business is too concerned about the website, they better hire a professional agency to do the task. In cases where extremely complicated features and tools are to be included in a website, an agency can be of utmost help. But at the same time, hiring a professional agency is going to cost you a bit more.
Upfront Cost:

An initial investment of at least $200 might be required for website development through an agency, provided the simplest website is to be developed. The costs increase with complexity and can range up to $1000 for normal websites and more for e-Commerce websites.

Additional Costs

Apps/Plugins:

This expense ranges from $200 to $1500, depending upon whether simple or advanced plugins are used.

Themes

: Similarly, costs are low for simple themes and for complex themes, you may have to pay a high price. The range is the same as plugins.

Hosting:

There is a wide range of hosting expenses, starting from $10 to $10,000 a year.

Security:

Some certificates are to be compulsorily obtained. Thus these costs cannot be eliminated. There are also monthly or annual renewal costs. Many agencies provide security services within the range of $150 to $3000.
Our recommendation: The Digimonk Solutions agency has the best professional expertise, as has been proved by their previous work. This is one of the most reliable agencies in terms of quality of output and affordability.
Summary: If you are too particular about your website, do not take chances in hiring freelancers or doing it all by yourself. Hire an agency and get the desired results in the best way possible.

Website development has quite a lot of costs involved. Some of these costs stay hidden, and people often forget about them while making an account of the total expenditure on website development. Two of the major hidden costs are:
Maintenance Cost
Unlike many capital assets, website development is not a one-time expense. Many monthly expenses need to be incurred for maintaining a website like SSL Certificate renewal, domain name, hosting, plugins, backups, troubleshooting, etc. These costs vary with the complexity of the website. However, they cannot be eliminated. Website maintenance costs vary from $150 for a personal website to even higher than $3,000 for big companies.
Content and Marketing Cost
Developing a website is not enough in itself. There has to be some content on the website that makes the website useful for the users. This content can be of various types, like the history of the business or company, its growth in numbers, the products or services offered, customer support, etc. These days many companies and businesses have also started posting blogs on topics related to the industry on their websites. Managing content is important for effective SEO. Various Content Management Systems (CMS) are used for this purpose. Some of these are free, but for premium features, agencies or freelancers might provide better services.
Similarly, marketing the website also asks for some expenditure. If users are not aware of the website, all the development costs go in vain. Thus, effective marketing is a prerequisite. Social media marketing, advertisements, interacting with customers, etc., are a few ways of website marketing. Either an agency or freelancers can be hired for website content management and marketing.
How to find a reliable website development agency?

If you are someone looking for a website development agency, this question might pester you. As there are so many agencies out in the market, all claiming to be the best at their business, making the right choice is bound to be difficult. But here are a few things that will simplify the selection process:
Know What You Need
Lay out your needs, requirements, and expectations from the website. Every agency has a core competency. Match this with your needs. Be clear with the type, style, theme, etc., of the website you want. Determine the suitability of the website according to your business type and customer base.
Prepare a Budget
While there are free website developers too in the market, you will not be able to develop a good website for free. Preparing a budget, how much you can spend on website development without majorly affecting other expenses, and to what extent you can spend monthly on maintenance and certificate renewals must be determined beforehand. This will help you shortlist the agencies providing services within your budget.
Research Your Competitor's Websites
Having a plan about what you want in your website is good, but not having an idea of what your competitors have done is not good. You can be the best only when you know how to be better than others. Visit your competitors' websites, analyze them, and take note of all the features and tools they have used.
Learn the Basics Yourself
Trusting an agency is one thing, but blindly trusting them is not right. To know if what they do is up to the mark, you must know at least the basics of web development. Basic knowledge about the domain, hosting, SSL Certificate, UI/UX, etc., will help you in comparing various agencies on these parameters.
Check the Reviews of Different Agencies
Choosing an agency someone suggested or an agency that has a good brand name is not always correct. Take advantage of the wide choice available, and check for reviews and feedback from various agencies in the market. Be sure of the way an agency interacts with its customers, problem-solving skills, responsiveness, etc.
Visit the Websites of the Agencies 
It will be weird if a website development agency does not have its website. And their website will reflect their skills and ability in this field. When you are comparing agencies to choose from, do not forget to compare their websites.
Ask for Samples
Do not feel hesitant to ask an agency to show some of their previous work. Being a customer, you are bound to be aware of the product being offered by the agency. If they have worked with some other clients, go check the websites developed by them.
Ensure Good Communication Skills
In a way, a website communicates with the users. And customers will be impressed only if this communication is successful. For this communication to be successful, your communication with the web developer has to be successful. Make sure you choose an agency that understands your needs clearly. Even when there is any problem, the agency must be able to communicate it properly to you.
Looking for a reliable website development agency?
If you are planning to launch a website for your business and delve into the world of technology, you might need a reliable website development agency. At this point, you would not want to commit a mistake. So here is 
Digimonk Solutions
, where you can get all your website needs and requirements fulfilled. With this agency, your website is sure to reach as well as impress users in the best way possible.
Tags :
website development cost
website development cost capitalization
website design low cost
website development pricing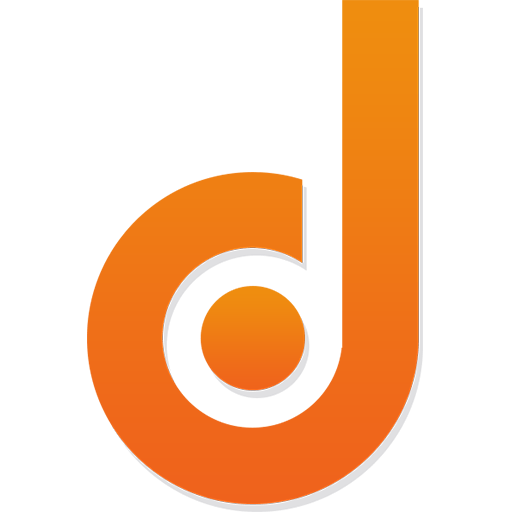 Hi, I am Hitendra, the founder of Digimonk Solutions. I have a passion for technology and its ability to make a difference in people's lives. With a strong background in the industry, I started Digimonk Solutions to bring innovative solutions to businesses and organizations.
My focus on utilizing technology to drive growth and efficiency has propelled Digimonk Solutions to great heights, and I am committed to continuing this trend into the future.
I am proud of what we have achieved at Digimonk Solutions, and I look forward to shaping the future of technology with my team.