DIGIMONK IS ALL ABOUT YOU
If you till now thought mobile is just about apps, we are here to make you think otherwise. Meet the passionate techno-geeks who believes in delivering 'experiences' through mobile solutions.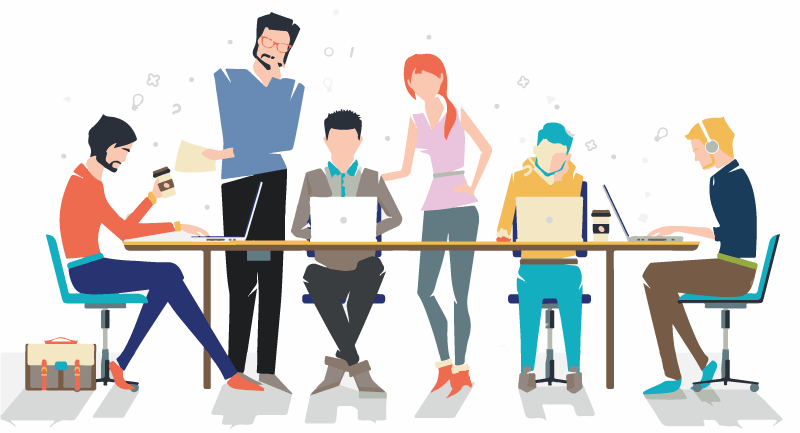 Digimonk Solutions was born in 2013 as a Mobile Application Development Company that is empathetic, innovative and passionate about the need for holistic innovation in mobile app development. Our vision is not just to build apps that are lost in a crowd but to humanize an app idea that connects with your audience and derive solutions to a problem, better than anyone else.
With a development center based in Ahmedabad (India), Digimonk has been catering to mobile and web design and development solutions for clients across the world. Our top patronage comes from exceptional business houses in the USA, UK, Europe, UAE, Philippines, Australia and Africa.
Our motto is to IDEATE, INNOVATE, and GROW TOGETHER.
Team. Passion. Innovation.
Team Digimonk is a bunch of passionate, fun-loving and adventurous knowledge seekers who are always ready to tread difficult terrains of 'codes' to attain the nirvana of perfection and holistic digital success. Comprising of highly skilled full-stack developers, iOS and Android app developers, and graphic designers, our team believes in letting our work do the talking for us.
We consider work ethics at the highest level and maintain international standards in coding, confidentiality, and privacy policy. We believe in giving a nod for a project, only when we are 100 percent sure of our capabilities to deliver the BEST. We do not entertain mediocrity, and would rather say No to projects we are 'not best' at.
Get in touch with us if you too believe in traversing new frontiers in mobile and web application development, while staying true to the craft.
Digimonk Solutions is about the coming together of the best talents in the industry to disrupt the world of technology. Are you the ONE?